Book with discount!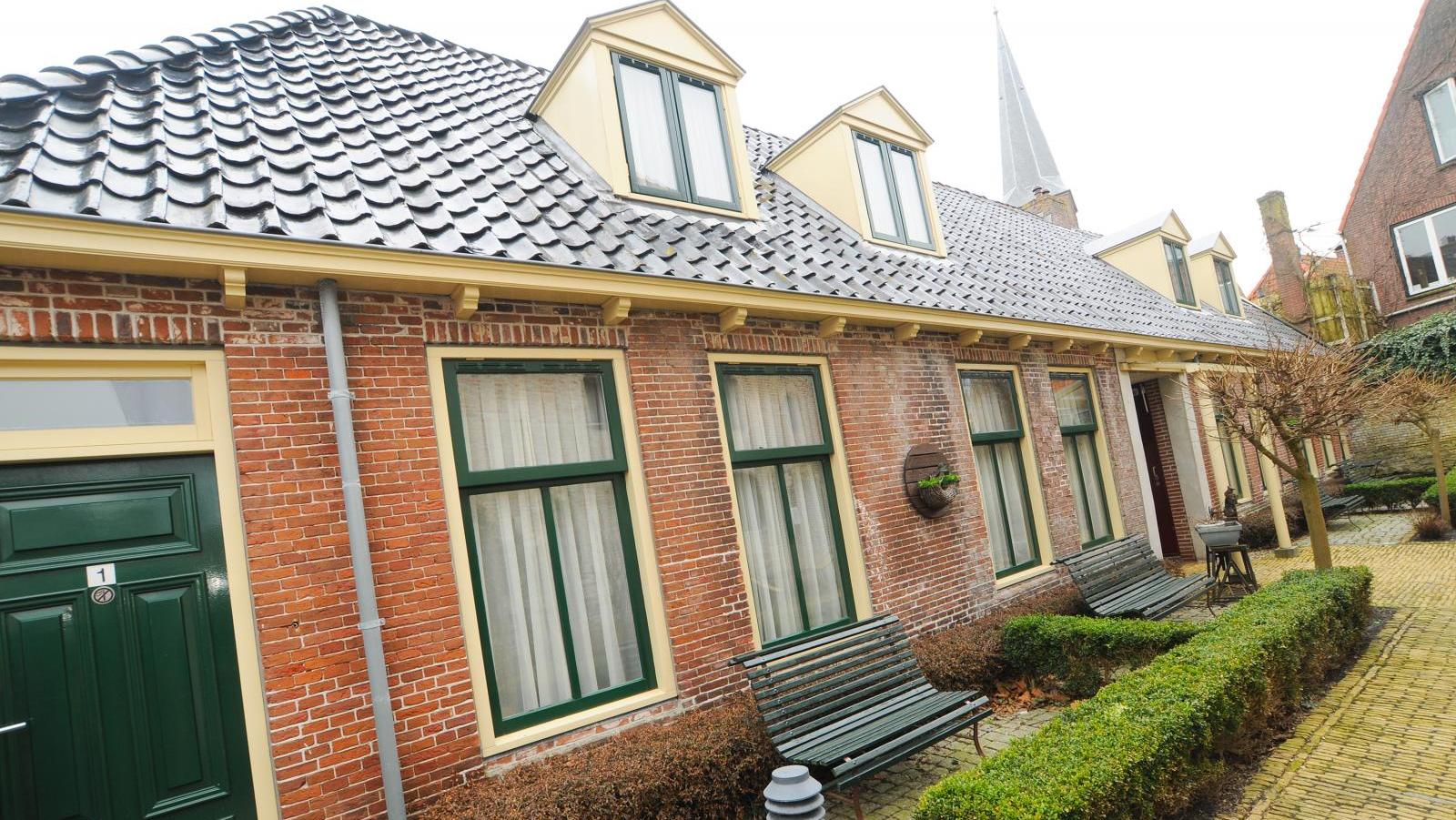 Book with discount

Fill in the discount code "hotel" and book with a discount of 5%
Omgeving
Hotel Almenum is an ideal starting place for all of your Friesland trips. For instance, from Harlingen you can take the boat for a fun day on Vlieland or Terschelling or you can go on beautiful hiking, bike, car and mud walking trip in the environment.
In the menu, click one of the themes for more information and extensive tips about what to do around Harlingen.
The Wadden and the Waddensea
World Heritage 'De Waddenzee''
De Waddenzee (Wadden Sea) is a unique tidal area with a virtually uninterrupted system of sand- and mudflats. There is a huge variety in landscapes, flora and fauna. It is the main stopping place for millions of birds, both permanent and passage. The Netherlands and Germany have pleaded for years for a spot on the World Heritage List, next to, for instance, the Australian Great Barrier Reef. The Netherlands has more (cultural) World Heritage, such as 'de Stelling van Amsterdam', 'Schokland', 'Kinderdijk', the steam pumping station in Lemmer, 'het Rietveld Schroderhuis', 'Willemstad' (Curacao) and 'de Beemster'.
http://www.waddenzeewerelderfgoed.nl/Beleef_de_Waddenzee.5+M5d637b1e38d.0.html

Mud Walking
You're watching a seal from a gully. Crabs dive away. You are up to your knees in the mud. And once every while you are up to your neck in water. Mud Walking isn't a sport for the feint of heart. The view, nature and the silence are overwhelming. Black, sucking mud tries to rob you of your shoes every step of the way. The trick is to find the right crossing point together with your guide. You'll have to be quick though, because the tide will turn.
http://www.wadlopen.net/

Seal shelter
Sometimes, young or sick seals wash up on the coat. These are collected by special shelter centers that take care of them. Once they are healthy again, they will be released in nature again. For years, the seal center of Leny 't Hart from Pieterburen has been working hard to provide shelter.
http://www.zeehondencreche.nl/home/index.htm
De natuur in
The landscape of Northwest Friesland
Vast estates with mounds and dykes to remind of the centuries-long battle against the water. A battle that also provided fertile land, leading to unique flora and fauna. Farmers made good use of this drained Middelsee, to let their world-famous Frisian cattle graze or to grow potatoes. The land reclamation also provided a great food source for birds. As a result, about a million birds stay in the area every year.
The mounds and dykes, constructed by human hands, have become monumental. The longest street of the Netherlands is located on one of these dykes: 'de Oudebildtdijk'. Another one, 'de Slachtedyk' is no less than 42 kilometer long and over 10 centuries old. On the dykes you can enjoy peace and quiet, the view of the landscape with farms and mills drained the polders or the view of the wad. Not all water has disappeared, there are plenty of sailing possibilities through waterways and canals.

National parks
There are no less than four national parks: Lauwersmeer, Schiermonnikoog, 'het Drents-Friese wold' and 'de Alde Feanen'. Each area has its own characteristics. National landscapes Friesland has two national landscapes. 'De Noardlike Fryske Wâlden and 'Zuidwest Fryslân'. These two Frisian landscapes are the business card of the rural area of Friesland.
Active and Sporty
Bike trips in Northwest Friesland
Exploring Northwest Friesland by bike means fully enjoying quiet, space, countryside and lakes. The fresh Frisian wind is blowing through your hairs and makes you forget all of your worries. Taking a bike trip in Friesland means riding your bike along the lakes, across the green meadows and the beautiful Frisian villages and cities.

Some locations in Friesland are easier to access by bike than by car. Through a growing network of bicycle paths (including the various bicycle ferries) you'll get acquainted with a unique part of the Netherlands, in a very active manner. By making use of the unique bicycle route network, you can easily compile a bicycle trip through (North west) Friesland that is perfectly in line with your wishes, in terms of distance and route.
http://www.fietsroutenetwerk.net/friesland/friesland.htm

Hiking
For instance: Harlingen - Franeker (18/22 km). For more information & downloading routes:
http://www.eropuit.nl/wandelen

Sailing, surfing, kite surfing
In Fryslân you can practice spectacular water sports. Experience nature, regardless of the weather. Battle the waves. Nothing will give you a greater kick and sensation of freedom. With the wind in your hairs, you'll defy the Frisian waters and the endless lakes. You will thoroughly enjoy the action on board. Hoisting the sails, tacking the boat, you'll never be bored. Wind Surfing is a sensation in itself, kites surfing on the Wadden Sea or 'het Ijsselmeer' takes it one step further.

Golf
Golf club 'De Groene Ster' in Leeuwarden
www.leeuwardergolfclub.nl/